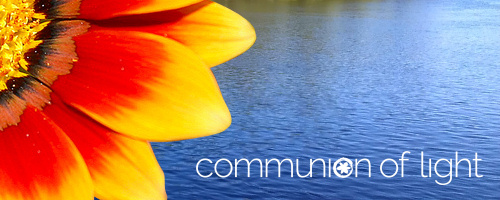 Click here to go directly to registration form below.
What's this about?
Whenever you allow yourself to notice the contrast of anything, you give yourself a powerful opportunity to change the vibration of the experience, idea, situation, or concept quickly and easily.
It's only when you hold on to the contrast — the unwanted stuff — that it ever really gets sticky.
Most of you trained yourselves over time to hold on to the unwanted stuff by hiding it away and pretending as though it didn't exist.
The thoughts are still there, dormant, and waiting until you activate their vibration to come to life and present themselves once again.
If you are afraid of them, and we understand why that would be, you will try, again and again, to hide the contrast from yourself.
But if you understand the powerful leverage that such contrast affords, we think you will be delighted to see these previously fearful thoughts arise so that you can allow them to move on, evolving themselves away from you.
In this series of conversations, we will present you with 21 days of acknowledging the contrast many of you bring into your idea of relationships.
We refer to any and all relationships, although most likely you will see how these ideas apply particularly to your relationship with a spouse or partner (or lack thereof) and to other traditionally thorny relationships like those with parents, children, siblings, close friends, and workmates.
While not everyone will find this idea of leveraging contras to be helpful, we know that anyone can benefit from the idea that there is nothing inherently wrong with any relationship.
Once you see that you can be free and be in a relationship, any relationship, then you will find them to be more and more delicious and may be surprised at how good things can really get.
As we romp through this topic, each day will begin with the assertion of a wanted idea. Then, as we walk through the idea with you, we will allow the natural contrast that we know will arise from the group participating to guide us in conversation about how to powerfully leverage what has not been working in order to have what you really want more of.
In other words, if you are participating in this series, you will hear your topics addressed in each conversation (provided that is what you are wanting).
We are not promising to pull rabbits out of our non-physical hats, but we are letting you know that your participation in this series will be powerful for you and beneficial for all else involved.
Like all delicious relationships, it will be a win-win-win scenario.
And we are very much looking forward to this unfolding.
October 8, 2012: Leveraging Relationships Conversation #1
October 9, 2012: Leveraging Relationships Conversation #2
October 11, 2012: Leveraging Relationships Conversation #4
Topics
| | |
| --- | --- |
| October 8, 2012 | There is only one of you here. |
| October 9, 2012 | Each relationship represents powerful potential. |
| October 10, 2012 | It doesn't matter whether they like you but it does matter whether you like them. |
| October 11, 2012 | Sometimes, you're just rehashing what happened on the playground. |
| October 12, 2012 | Whether you win or lose, there is always a win happening. |
| October 13, 2012 | They love me, they love me not. |
| October 14, 2012 | The powerful ease of delicious relationships. |
| October 15, 2012 | When you say it's good, it is. |
| October 16, 2012 | Don't believe everything you hear. |
| October 17, 2012 | There is great power underneath it all. |
| October 18, 2012 | Just a moment, please. |
| October 19, 2012 | When you see you, you see the other, and it's all good. |
| October 20, 2012 | Now is when you are. |
| October 21, 2012 | Stopping to get off the merry-go-round might be a good idea. |
| October 22, 2012 | Look, listen, see, and hear. |
| October 23, 2012 | Your inner being is the nose that knows. |
| October 24, 2012 | What's really going on. |
| October 25, 2012 | There is nothing missing in your relationship except for what you are not allowing. |
| October 26, 2012 | This magic moment. |
| October 27, 2012 | You can claim that you'll never fall in love again, but... |
| October 28, 2012 | When it's right, it's right, and it's always right. |
What's the price?
Price
$90.00 USD
Optional Add-ons
Private sessions
Up to 3 for $75 USD
for 30 minutes (50% off)
---
Buy Here
---
Questions? Contact the COL Team.